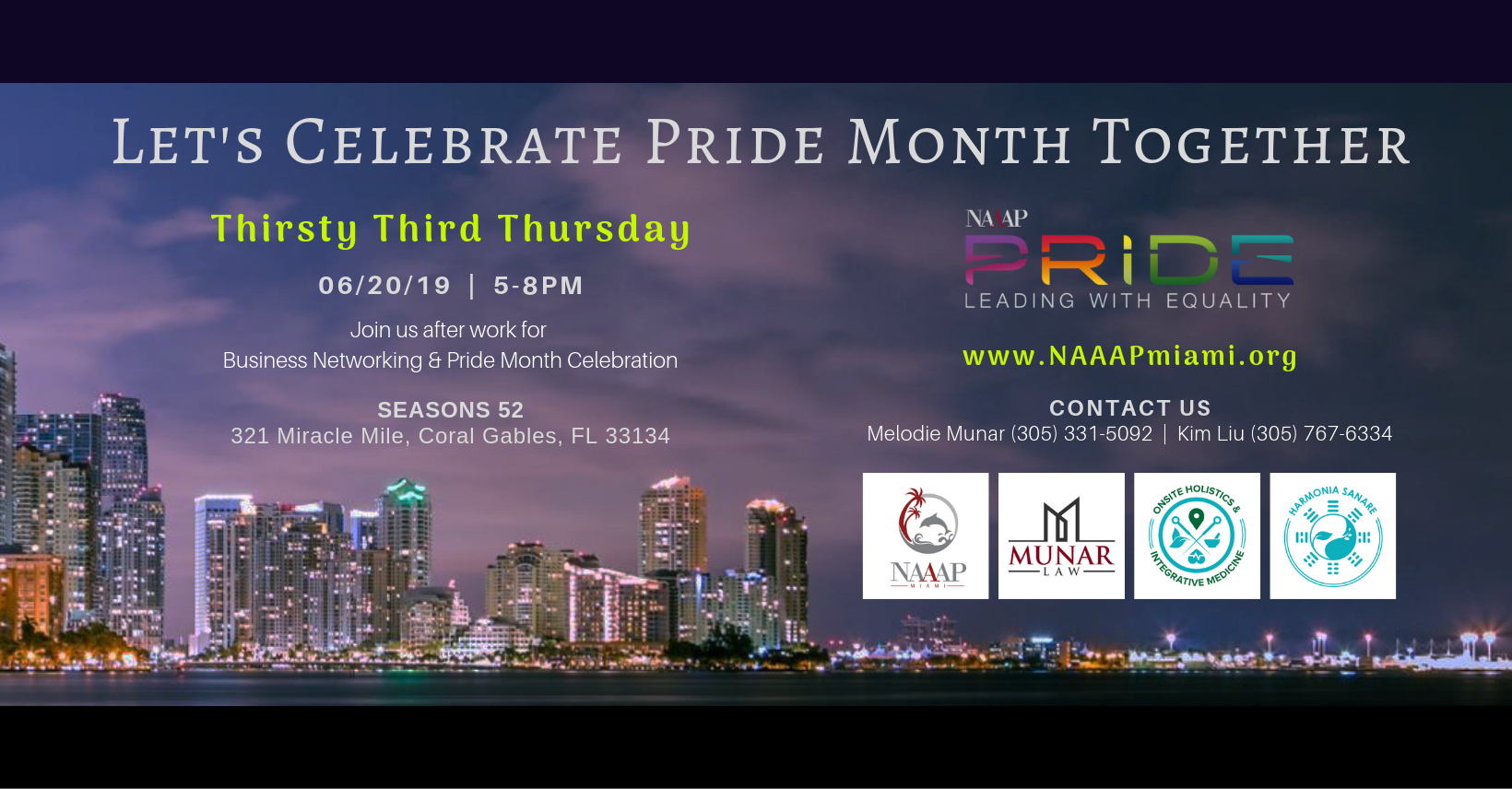 June is Lesbian, Gay, Bisexual, Transgender and Queer (LGBTQ) Pride Month. The month has been recognized since 1970, one year after the Stonewall Rebellion which took place on June 28th 1969, commemorating the impact the riots had had on society.
In the spirit of promoting the diversity and inclusion and as allies of the LGBTQ community, we invite everyone to our monthly Thirsty Third Thursday Business Networking and celebrate Pride Month together.
Thursday | 06/20/19 | 5-8 PM
321 Miracle Mile, Coral Gables, FL 33134
Who We Are
NAAAP-Miami chapter (as a part of a national organization NAAAP with 30 chapters) is a non-profit professional organization that promotes the career advancement and leadership development of Asian American professionals through professional development programs, community engagements and business connections. NAAAP-Miami  is making meaningful impact in South Florida by collaborating and supporting other local organizations towards common goals.
Together we are STRONGER and have a VOICE.
Our Mission
Provide Professional Development

Promote Social & Professional Networking Opportunities

Support Local Communities

Develop New Leaders
Become a Member
JOIN and SUPPORT the fastest growing premier Asian organization in North America that is dedicated to promoting career advancement and leadership development of professionals.
Become a Sponsor
NAAAP Miami aims for ongoing partnerships with the local business community, cultural organizations and government/public organizations to maximize a mutual beneficial partnership.
Asian American population has been growing in the sunshine state, particularly in the Tri-County Area in South Florida. We are proud to be the first NAAAP chapter established in the state of Florida. We hope to become a conduit to connect all professionals and entrepreneurs with the goals to develop successful community and business leaders in our market.
Cardinal Financial (Lynn Su)

Omega Title, LLC (Mike Stiber)
Enter your text here.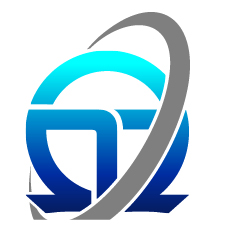 via planning, inc (ThuHa Nguyen)

BB&T Bank (Necitas Villar)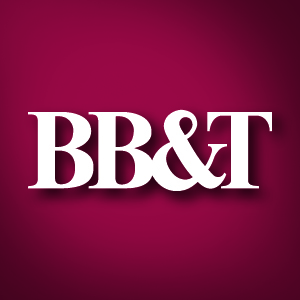 Lady M Cake Boutique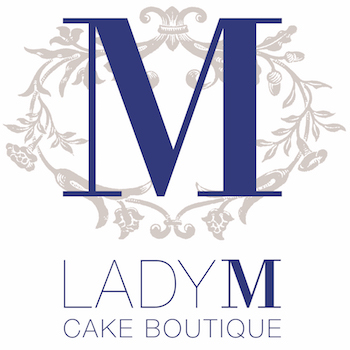 Upcoming Events
30 JUN 2019 · 9:00 AM

in

Miami Yacht Club, 1001 MacArthur Causeway, Miami, FL 33132, USA

10 JUL 2019 · 2:00 PM

in

1300 S Andrews Ave, Fort Lauderdale, FL 33316, USA

1 AUG 2019 · 2:00 PM

in

United Way - Ansin Building l 1300 South Andrews Avenue l Fort Lauderdale, Florida 33316


See More

5 SEP 2019 · 2:00 AM

in

United Way - Ansin Building l 1300 South Andrews Avenue l Fort Lauderdale, Florida 33316

3 OCT 2019 · 9:00 AM

in

United Way - Ansin Building l 1300 South Andrews Avenue l Fort Lauderdale, Florida 3

7 NOV 2019 · 2:00 PM

in

United Way - Ansin Building l 1300 South Andrews Avenue l Fort Lauderdale, Florida 33316

5 DEC 2019 · 2:00 PM

in

United Way - Ansin Building l 1300 South Andrews Avenue l Fort Lauderdale, Florida