Highlights

Together As One - Virtual Town Hall Meeting
Ask An Asian Series
May 10, 2020 |  7:00 pm ET
- - - - - 0 - - - - -

SoFlo Dragons Practice
Join us every Sunday morning for dragon boat practice with SoFlo Dragons.
- - - - - 0 - - - - -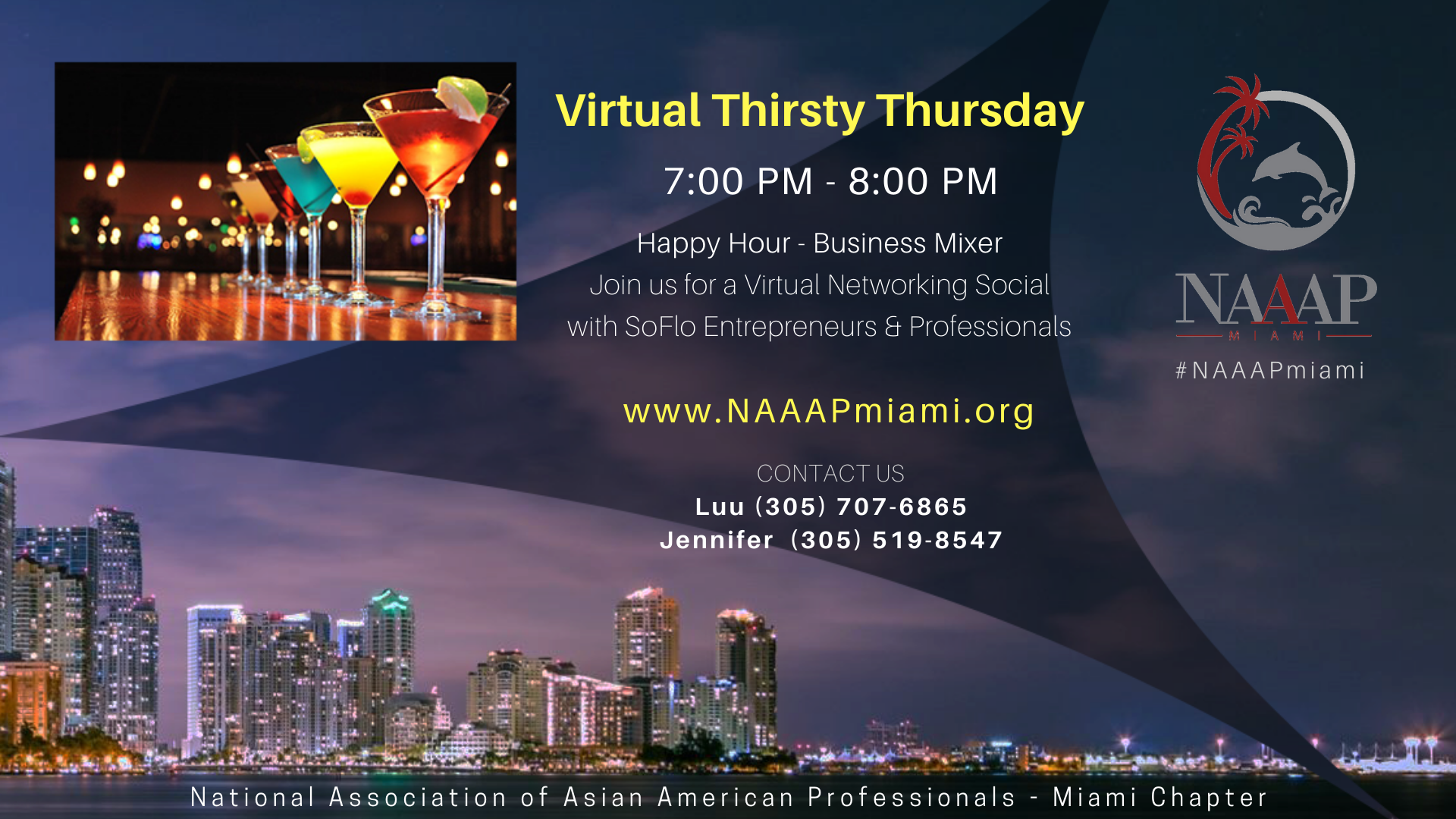 Virtual Thirsty Thursday
Join us at 7 PM on 12/17/20 a Happy Hour and learn how to protect your ideas through patents, copyrights, trademarks, and trade secrets.
- - - - - 0 - - - - -
NAAAP Miami is monitoring all official state communications regarding COVID-19 and will pass along relevant information as it is received.
Effective immediately, all in-person events are canceled until further notice. Committee meetings and all other business will be conducted electronically. 
For COVID-19 Information
- Visit the Florida Department of Health's website.
- You can also visit the Centers for Disease Control and Prevention.
Who We Are
NAAAP-Miami chapter (as a part of a national organization NAAAP with 30 chapters) is a non-profit professional organization that promote

s the career advancement and leadership development of Asian American pr

ofessionals through professional development programs, community engagements and business connections. NAAAP-Miami  is making meaningful impact in South Florida by collaborating and supporting other local organizations towards common goals.
Together we are STRONGER!
Our Mission
Provide Professional

Development

Promote

Social & Professional Networking Opportunities

Support Local 

Communities and Organizations

Build Leaders
Become a Member
JOIN and SUPPORT the fastest growing premier Asian organization in North America that is dedicated to promoting career advancement and leadership development of professionals.
Become a Sponsor
NAAAP Miami aims for ongoing partnerships with the local business community, cultural organizations and government/public organizations to maximize a mutual beneficial partnership.
Asian American population has been growing in the sunshine state, particularly in the Tri-County Area in South Florida. We are proud to be the first NAAAP chapter established in the state of Florida. We hope to become a conduit to connect all professionals and entrepreneurs with the goals to develop successful com

munity and business leaders in our market.
Kaufman Lynn (www.kaufmanlynn.com)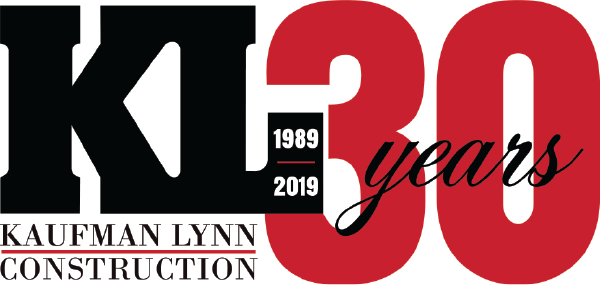 Upcoming Events
16 MAY 2021 · 8:00 AM

in

Miami Yacht Club, 1001 MacArthur Causeway, Miami, FL 33132, USA