Make Us Visible Florida Day
Registration for this event has passed
Let's come together to celebrate the passage of of legislation requiring AAPI History in Florida's K-12 Curriculum!
Florida House Bill 1537 was signed into law on May 9, 2023.
Effective July 1, 2023, this legislation requires that Asian American and Pacific Islander history be included in Florida's K-12 curriculum. Now, Asian American K-12 students will soon have the opportunity to learn about their history not only at home but also in their classrooms.
The bill includes education on World War II Japanese internment camps, and the immigration, citizenship, civil rights, identity, culture, and contributions of the APIA community to American society.

WHEN: Saturday July 29th, 2023 @ 3:00 PM EST
WHERE: Cafe Americano 1144 Ocean Dr, Miami Beach, FL 33139
Limited space, RSVP NOW!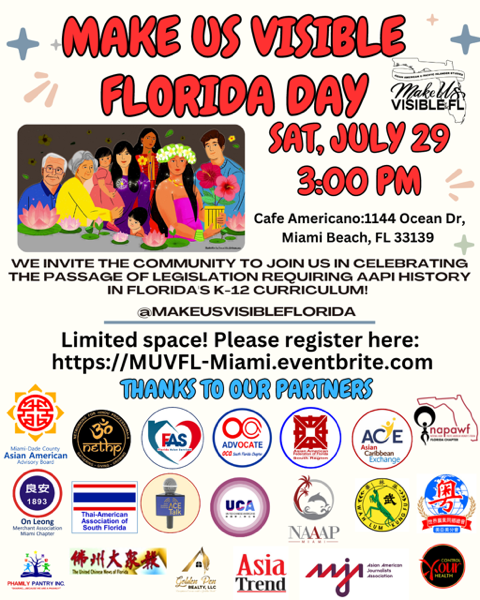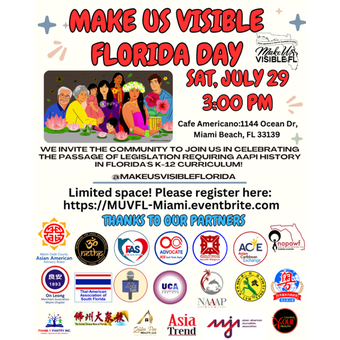 1144 Ocean Dr, Miami Beach, FL 33139, USA