START UP 101
MORNING SESSION: ATLANTIC ROOM
10:00 AM - 11:00 AM
The Asian Pacific American Bar Association of South Florida has collaborated with NAAAP-Miami to present a panel of attorneys with various expertise to assist and answer questions from participants interested starting up a new business or venture - from entity formation and partnership agreements to intellectual property protection and master service agreements. 
Please join our panelists and come with legal or operational questions!
PANELISTS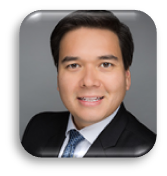 Benjamin W. Dowers, Esq. - Gunther McIntosh, PLLC
Benjamin W. Dowers is a partner with Gunther McIntosh in the Fort Lauderdale Office. Ben is board certified construction lawyer and handles cases and claims dealing with admiralty and maritime law, business and commercial litigation, construction law, subrogation, and automobile and trucking liability defense.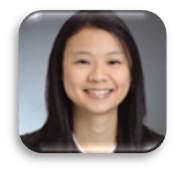 Karen Kline, Esq. - Duane Morris, LLP
Karen Kline practices in the area of intellectual property law, including trademark, patent and copyright procurement, enforcement and licensing. In particular, Ms. Kline assists clients in technology-related transactional matters, including structuring, negotiating, drafting, implementing and providing legal advice regarding technology and brand licensing, development, consulting and service agreements. In this respect, Ms. Kline has been drafted and negotiated agreements directed to a range of intellectual property issues, including software licenses, patent and related know-how licenses, joint development, trademark licenses and publicity rights. 
Alen Hsu, Esq.
-  Weiss Serota Helfman Cole & Bierman, P.L
Alen Hsu is of counsel with Weis Serrota Helfman Cole & Bierman.  He regularly represents publicly traded companies, privately owned multi-national businesses, and startup companies with respect to domestic and international legal issues.  Alen provides strategic guidance and legal representation to international investors and maintains an active and diverse practice involving business, labor and employment, non-competition agreements, real estate, construction, landlord-tenant, government relations, products liability, class action defense, and bankruptcy and creditors' rights.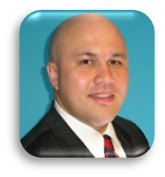 Mark Young, Esq. - AS-BUILT LAW, PLLC
Mark Young is an attorney concentrating in construction and business legal issues. He represented prime contractors on projects as large as $1.8 billion with a $1.2 billion construction budget. Prior to attending law school, Mark designed land development, commercial, roadway, train, and airport projects as a project engineer. He represents contractors, owners, subcontractors and a variety of business entities. Since 2001, Mark has been a patent attorney licensed by the United States Patent & Trademark Office.
MODERATOR
Hans H. Huang, Esq.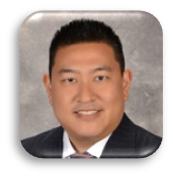 Hans Huang is the Chief Legal Officer at Kaufman Lynn Construction as well as the Chief Legal Officer for the National Operations of the National Association of Asian American Professionals.