Asian American Leaders in Public Service
MORNING SESSION: OCEAN POINT ROOM
11:15 AM - 12:15 AM
Our panel represents a rare opportunity for our attendees who all have answered the call to serve our communities through public service.  Following their desire to serve in government while ignoring the gravity of the corporate world, our panelists will reinforce that the definition of success is not limited to working with for profit companies.  Hearing about the panel's collective and passionate dedication to serve their communities and in government will undoubtedly inspire our attendees.
PANELISTS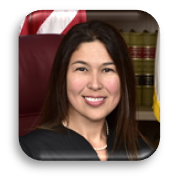 Judge Natasha DePrimo - 17th Judicial District Court - Broward County
Judge Natasha DePrimo completed her undergraduate degree at the University of Miami. She then went on to law school at the University of Florida, where she graduated cum laude in 2005. Judge DePrimo began her career practicing in the field of eminent domain and later went on to practice general civil litigation. She then served as an Assistant State Attorney in both Palm Beach and Broward County. Prior to being appointed, Judge DePrimo was working at the Department of Transportation as a Senior Attorney in the Eminent Domain division. In November of 2018, Judge DePrimo was appointed by Governor Rick Scott to the Broward County Court Bench. Judge DePrimo is the first Asian American female Judge in Broward County and she is currently assigned to the West Satellite Courthouse where she handles both civil and criminal county court cases.
Sab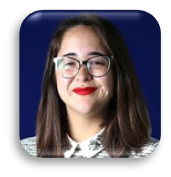 rina Javellena - Vice Mayor - City of Hallandale Beach
Sabrina Javellana is a proud, lifelong resident of Hallandale Beach whose family migrated from the Philippines and Illinois. As a progressive activist in Hallandale Beach and Broward County, Sabrina works to be an advocate for social justice especially in terms of economic, racial, and gender-based issues. As a people's representative, Sabrina will make knowledge-based and community informed decisions for the good of the people and city. She is an active member of the Kiwanis Club of Hallandale Beach, People to People International, and the Broward County Commission on the Status of Women.
Barnaby Min, Esq - City Attorney at Miami-Dade County
Barnaby L. Min is the Deputy City Attorney in charge of Complex Transactions and General Government matters as well as the administration of the Office of the City Attorney.  Mr. Min rejoined the Office of the City Attorney after serving as an executive in the administrations of the City of Miami and Jackson Health System. Mr. Min has previously has previously served as Bar Counsel with The Florida Bar and as an Assistant State Attorney with the Miami-Dade County State Attorney's Office. Mr. Min is currently the General Counsel for the Omni Redevelopment District Community Redevelopment Agency and the Miami Downtown Development Authority. Mr. Min also currently serves as an attorney with the Guardian ad Litem Program.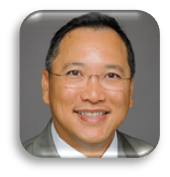 Phong "Tony" Vu - Treasurer of Miami-Dade County Public Schools
Phong 'Tony' Vu joined the Miami-Dade County Public Schools as Treasurer in 2017. MDCPS is the fourth largest school district in the nation. MDCPS' revenues is equivalent to a Fortune 500 company. As treasurer, Mr. Vu oversees upwards of $2 billion in financial assets and over $3 billion in debt. He also currently serves on the FLCLASS Board of Trustees, a LGIP with over $3 billion in assets, and Miami-Dade County's Asian American Advisory Board, an advocacy committee. Mr. Vu holds a BSBA and MBA, both from the University of Florida. He is currently pursuing a Ph.D. in Public Administration with a research focus on treasury and financial management. 
MODERATOR
Alice Sum, Esq.
Fowler White Burnett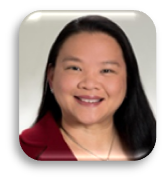 Alice currently serves as a Commissioner (appointed by Governor Rick Scott) on the Judicial Nominating Commission for the 17th Judicial Circuit and is active in The Florida Bar, Miami Dade Chapter of the Florida Association for Women Lawyers, and Dade County Bar.