Jiaoying Summers Comedy Show at Miami Improv
Registration for this event has passed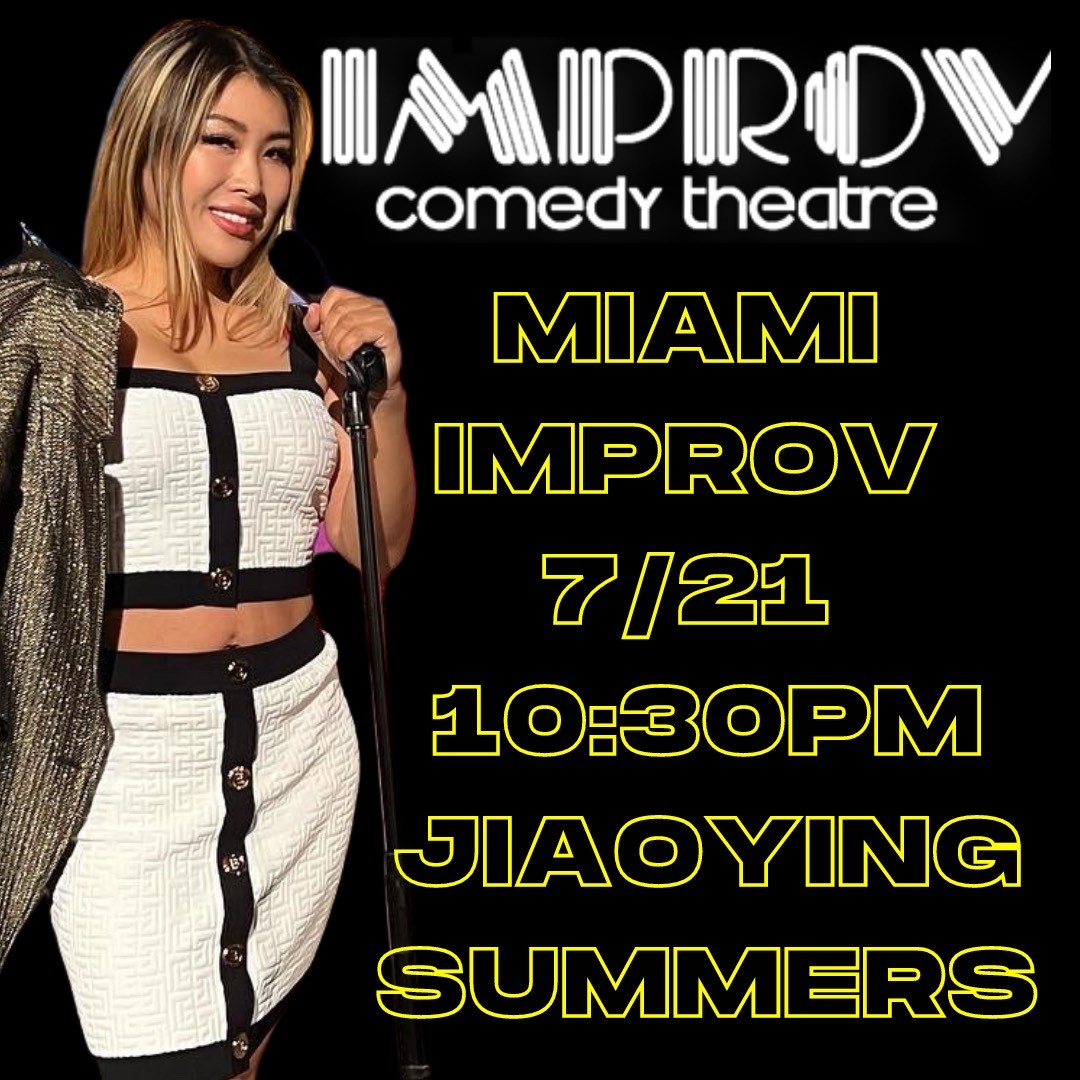 Join us for a hilarious and entertaining night with Jiaoying Summers, one of the hottest up-and-coming women in comedy.
WHEN: July 21, 2022 @ 10:30 PM EST
About Jiaoying Summers
From a dumpster baby in China to TikTok comedy queen in Hollywood, Jiaoying Summers is the hottest Chinese American woman in comedy. She is a regular headliner at The Laugh Factory, Comedy Store, The Hollywood Improv, Westside Comedy and Caroline's NYC. Her 30-minute comedy special is streaming on Peacock and Prime Video. She was recently featured on Good Day San Diego, NBC4, Vogue Magazine and The LA Times. She is the owner of The Hollywood Comedy in Los Angeles and focuses on producing shows that promote representation in comedy. Her signature style and hilarious "Uber Karen" has racked up more than 1.1 million followers, 22 million likes and almost 350 million views on TikTok. Summers will be inducted into the Asian Hall of Fame in November 2022.

For more information, please go to: https://www.jiaoyingsummers.com/
IG Handle: @jiaoyingsummers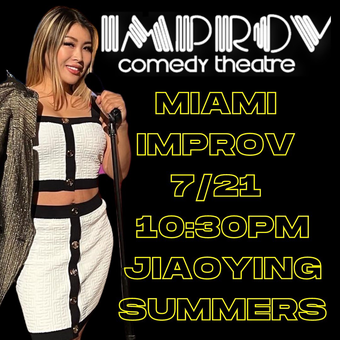 3450 NW 83rd Ave #224, Doral, FL 33122