We Are SoFloDragons!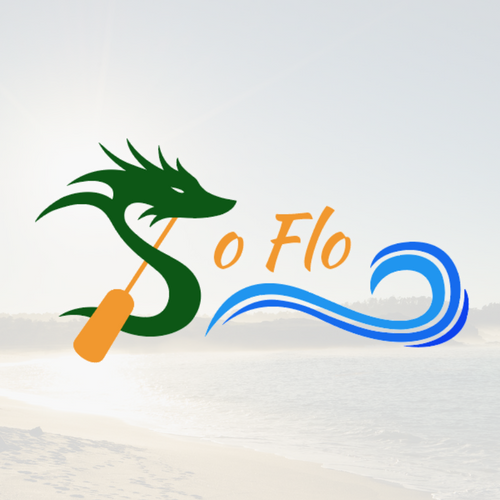 Dragon Boat sport has over 2000 years of history. Though the sport was originated in China, it is now spread all over the world.
- SoFloDragons is a a community team founded and supported by NAAAP Miami members in 03/18/18. Since its inception, SoFloDragons has been successful in attracting many members with our "SSS" motto, building team Strength, Synergy & Solidarity. Our key to success is to build a friendly, caring group of individuals and have fun while promoting the wonderful sport of dragon boat.
- On September 22nd, 2018, SoFloDragons participated in its first ever race at the Synergy Race in Hollywood, Florida. Since then SoFloDragons has participated in numerous races and exhibitions.
- We are blessed to live in South Florida with beautiful water and warm weather that allows us to enjoy the sport all year round. We are also fortunate to be coached by one of the Team USA members, coach Dennis Yu. So come to our next practice, we guarantee you will have a great time with us. We welcome everyone regardless of your experience with dragon boating. 
*  SoFloDragons is actively seeking for sponsorships and donations. Please contact us if you or your organization is interested sponsoring. 
* Our weekly practice is 9: 30AM on SUNDAY at the Miami Yacht Club.
See you soon.
~ building team Strength, Synergy & Solidarity
CONTACT US:
☏   602-332-4217
📩 SoFloDragons@gmail.com

FOLLOW US:
🌐 www.SoFloDragons.com
👍 www.Facebook.com/SoFloDragons
📷 #SoFloDragons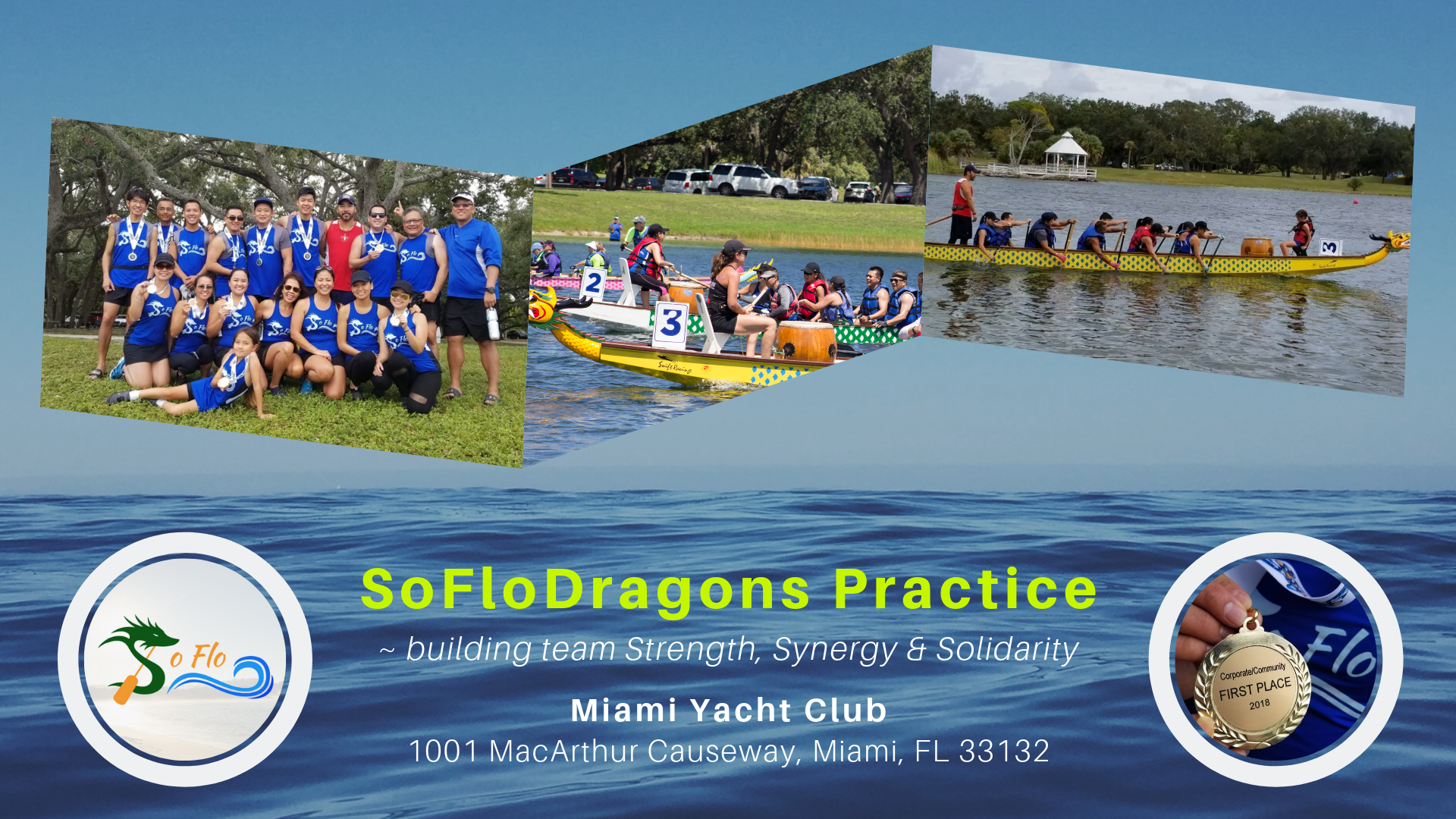 Events
Join our next practice
SUNDAY 03/24/19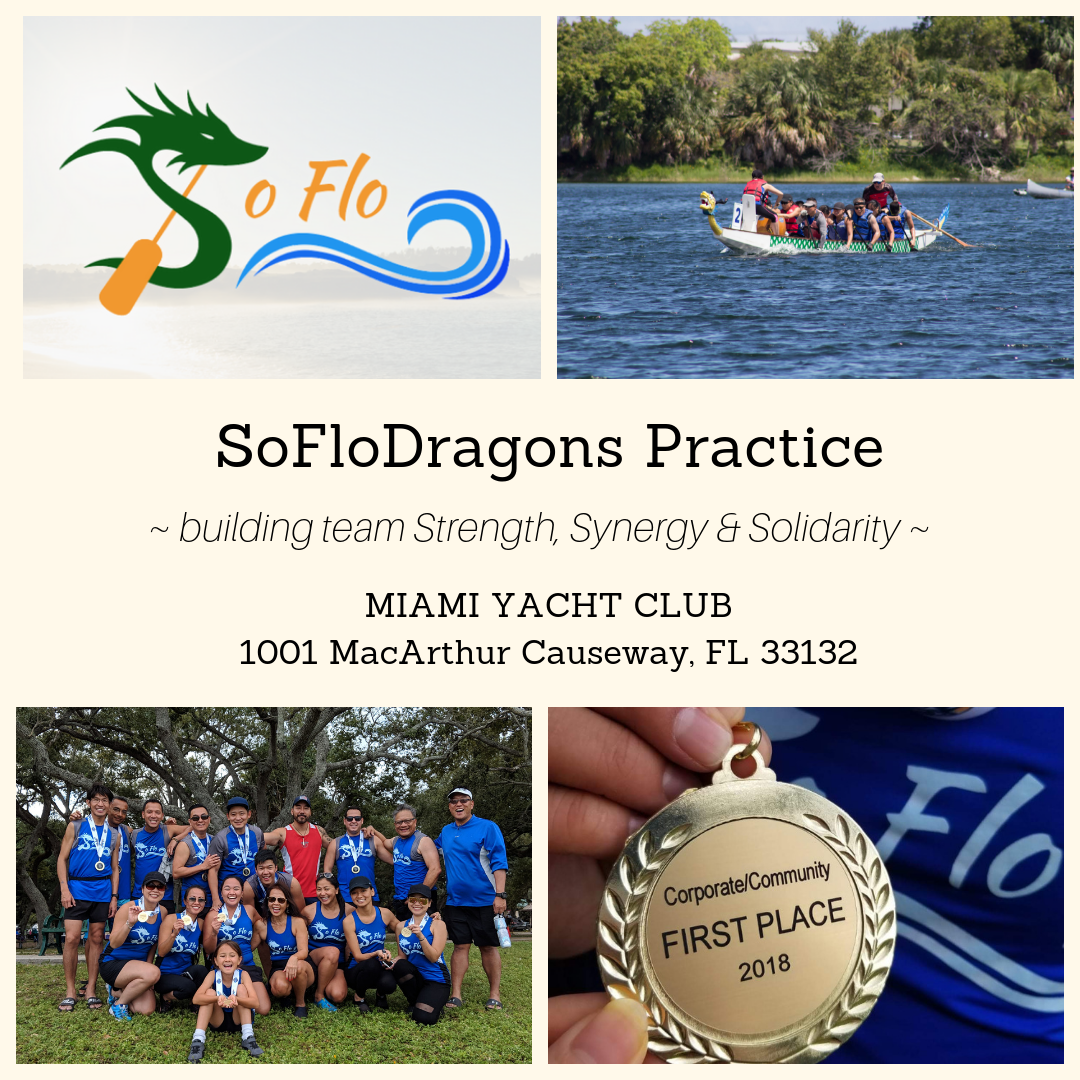 Want to support SoFloDragons?
We appreciate your SUPPORT
Photo Galleries
Our Facebook Photo Galleries