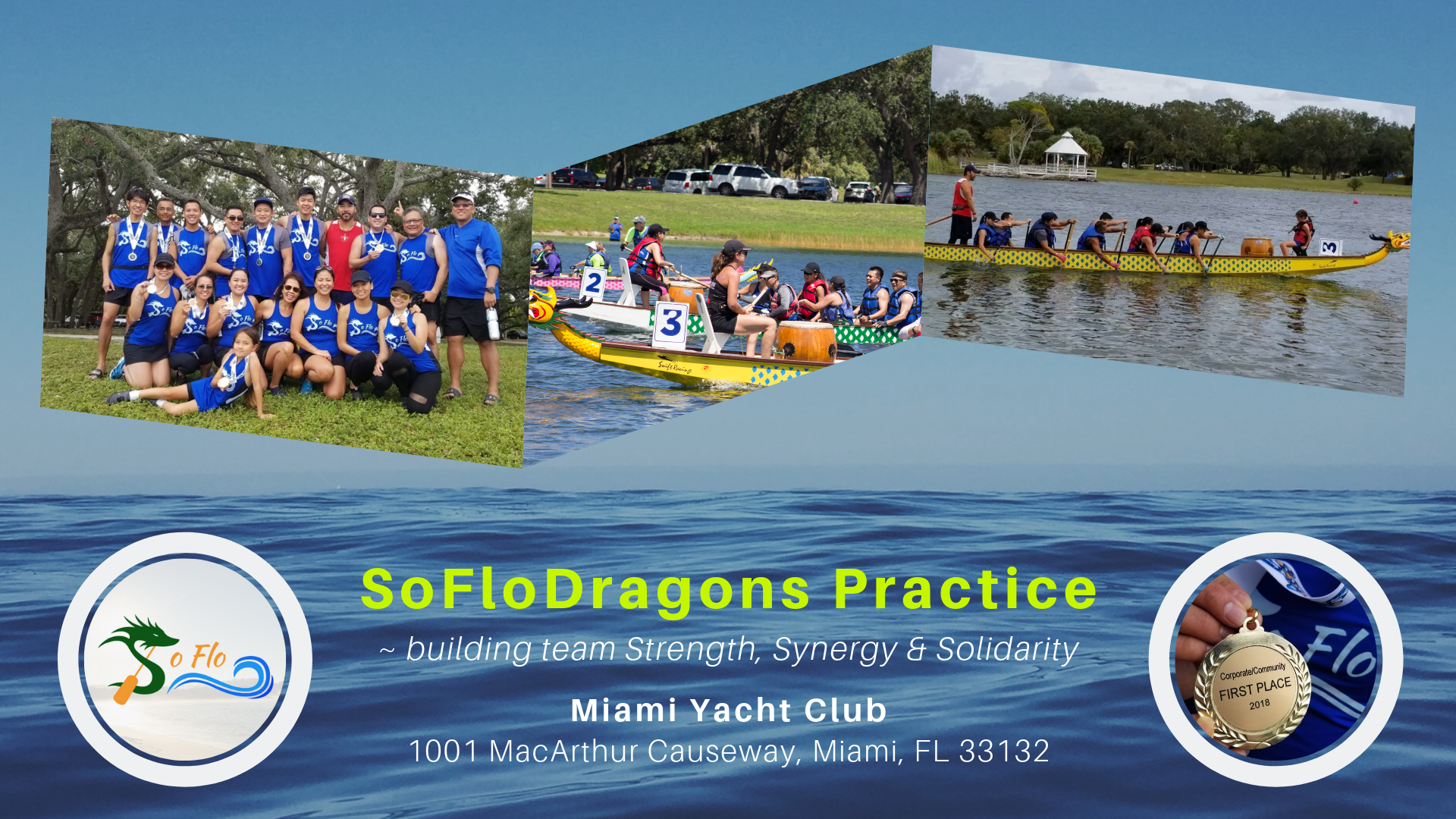 - Dragon Boat sport has over 2000 years of history. Though it was originated in China, the sport is spread all over the world.
- SoFloDragons is a local team here in South Florida. Since its inception on 03/18/18, Team SoFloDragons has attracted many paddlers and built a energetic, friendly and dedicated group of NAAAP Miami professionals. We're also very fortunate to be coached by one of the Team USA members, Dennis Yu.
- Though we're still a very young team, we have participated in a few competitions winning multiple medals including GOLD.
- As a sponsor/donor, you contribute to the growth of SoFloDragons team and promote this millennial-long sport in South Florida. Your sponsorship dollares will be used for covering costs of general operation, marketing, team shirts, race registrations, etc. In return, we're open to discuss on how we work together to create values to you or your company through brand promotion, event collaboration, join marketing, etc.
~ We commit to promote the dragon boat sport while we build team Strength, Synergy & Solidarity
CONTACT US:
☏ 305-306-5392
📩 [email protected]


FOLLOW US:
🌐 www.SoFloDragons.com
👍 www.Facebook.com/SoFloDragons
📷 #SoFloDragons
Funded: $1,490.00
Goal: $3,000.00
---