Highlights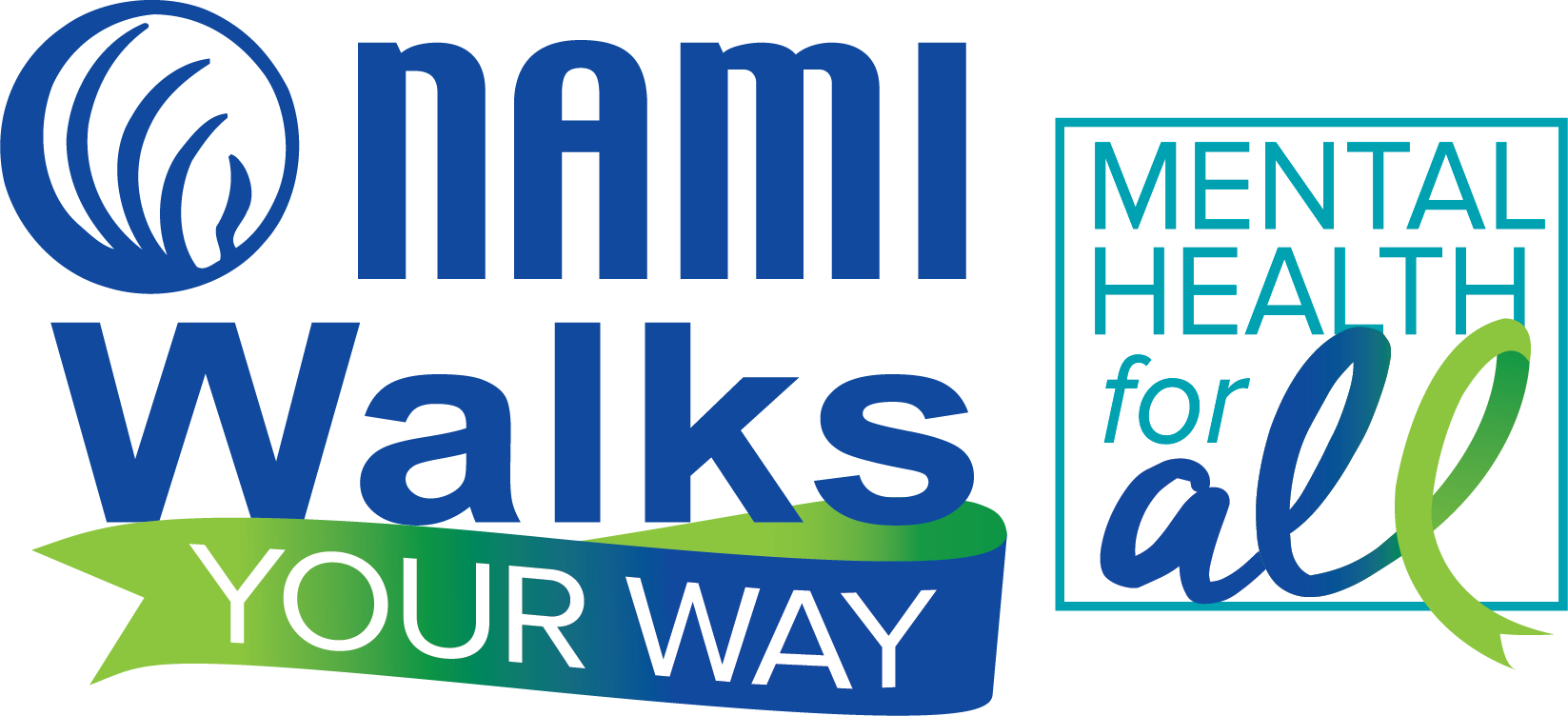 Saturday 05/21/22
8:00 AM - 11:00 AM
Join NAAAP Miami Team in this walk to support Mental Health Awareness!
It's a new day for mental health, and we're going to seize it together - by participating in NAMIWalks Your Way 2022.
- - - - - 0 - - - - -

Sunday 05/01/22
10:30 AM - 4:30 PM
Let's celebrate Asian American Pacific Islander Heritage Month together!
Join us at our 4th Annual Family Picnic, the biggest event of 2022, with lots of fun, food & friends.
Be there for the opportunity to connect with all the communities through out South Florida in harmony with the 10 Days of Connections initiative.
- - - - - 0 - - - - -

Thirsty Third Thursday - Movie
Join us on Thursday 03/24/22 @ 6:00 PM for our monthly networking and free movie screening (Everything, Everywhere, All At Once) at AMC Sunset Place.
Seating is limited!
- - - - - 0 - - - - -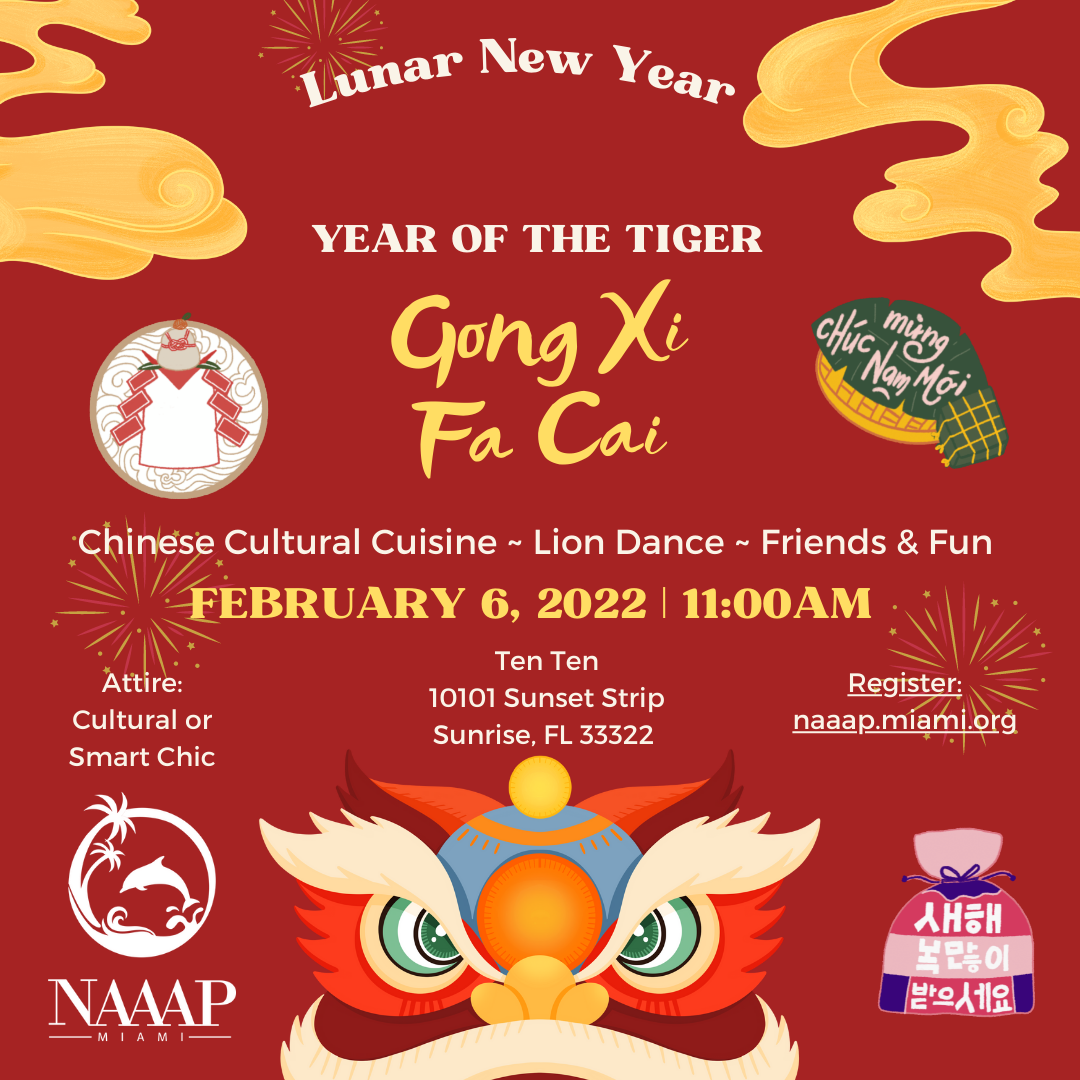 Happy Lunar New Year
Join us on Sunday 02/06/22 @ 11:00 AM to celebrate the Year of the Tiger luncheon and Lion Dance show together.
Seating is limited!
- - - - - 0 - - - - -
Thirsty Third Thursday
Join us on 10/21/21 at 5PM for Happy Hour / Business Social!
- - - - - 0 - - - - -
Who We Are
NAAAP-Miami chapter (as a part of a national organization NAAAP with 30 chapters) is a non-profit professional organization that promote

s the career advancement and leadership development of Asian American pr

ofessionals through professional development programs, community engagements and business connections. NAAAP-Miami  is making meaningful impact in South Florida by collaborating and supporting other local organizations towards common goals.
Together we are STRONGER!
Our Mission
Provide Professional

Development

Promote

Social & Professional Networking Opportunities

Support Local 

Communities and Organizations

Build Leaders
Become a Member
JOIN and SUPPORT the fastest growing premier Asian organization in North America that is dedicated to promoting career advancement and leadership development of professionals.
Become a Sponsor
NAAAP Miami aims for ongoing partnerships with the local business community, cultural organizations and government/public organizations to maximize a mutual beneficial partnership.
Asian American population has been growing in the sunshine state, particularly in the Tri-County Area in South Florida. We are proud to be the first NAAAP chapter established in the state of Florida. We hope to become a conduit to connect all professionals and entrepreneurs with the goals to develop successful com

munity and business leaders in our market.
Kaufman Lynn (www.kaufmanlynn.com)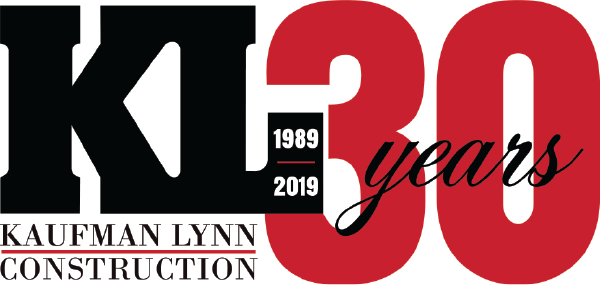 Upcoming Events
11 AUG 2022 · 10:00 AM

in

Capital Hilton, 1001 16th St NW, Washington, DC 20036, USA